1Turn your blog into a business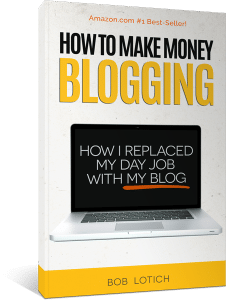 I guess we should start with the one that I am MOST familiar with. I have been making a full-time living blogging for almost 10 years now, and it isn't a get-rich-quick scheme, but it can definitely make you some money.
I actually wrote a short book that explains how I replaced my day-job with my blog – and even though it sells for $5 on Amazon, you can get it FREE here.
The book covers the basics of getting started as well as how to get traffic and how to earn from it as well.
2Earn $100k/yr cleaning parking lots
One of our readers sent this suggestion in and it looks like a great home business opportunity, especially if you enjoy being outdoors! Here is a quick video showing how it works: